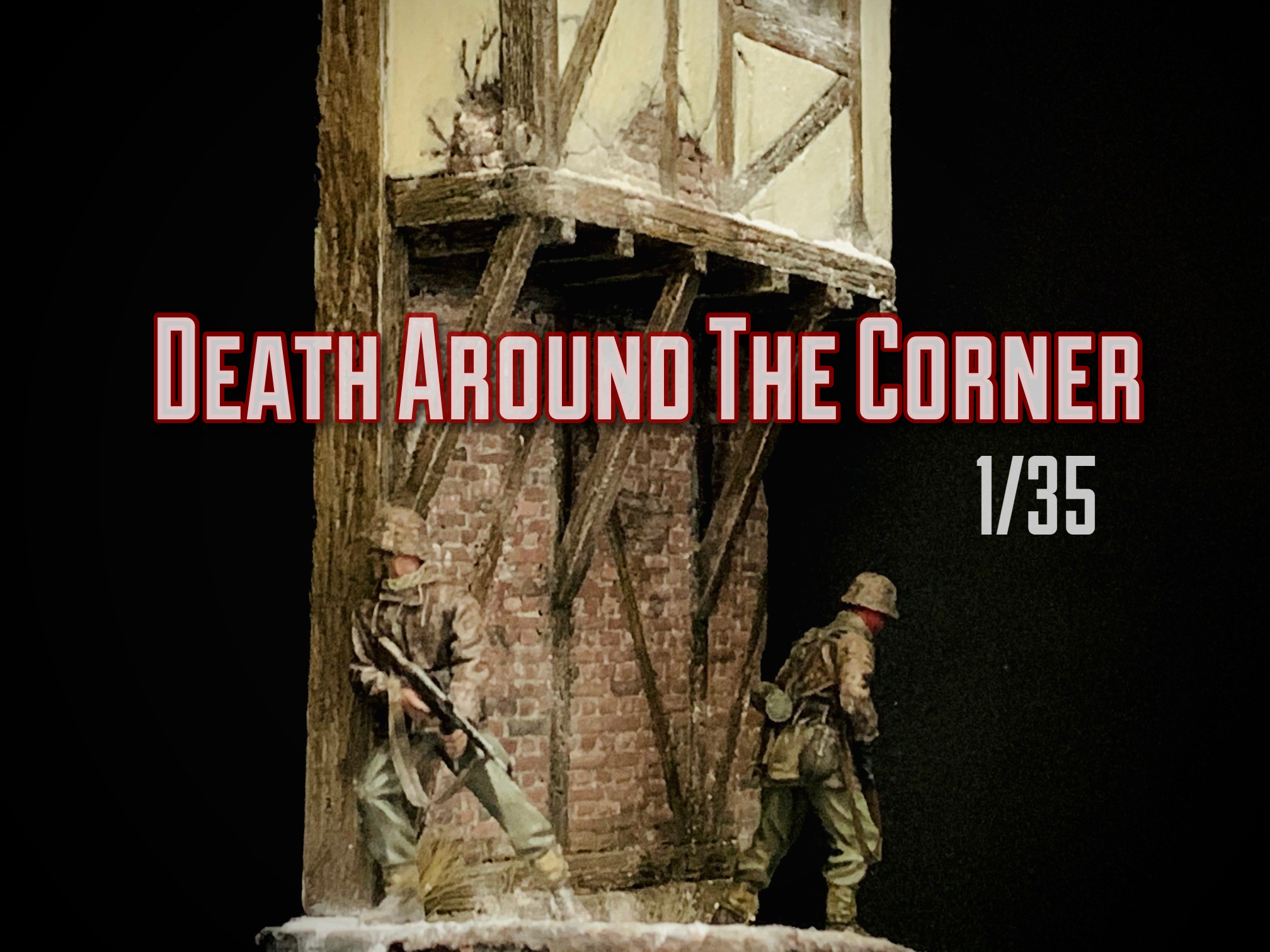 "Death around the corner". Vignette in 1/35.
The idea with this build was to make a YouTube video showing how I make wooden beams out of styrofoam. To do that, I must have a building, groundwork and a couple of figures. This idea ended up in this little vignette. The vignette don't have a story more than the German soldiers apparently know that there is an deadly enemy in the area around that corner. Bellow I show you a lot og pictures from the work I did with this WW2 vignette.
Name: "Death around the corner"
Scene: WW2, Belgium, late 1944. "Battle of the Bulge"
Scale: 1/35
Building: Scratched.
Figures: Mantis 1/35.
Made by DIOWORK in 2021.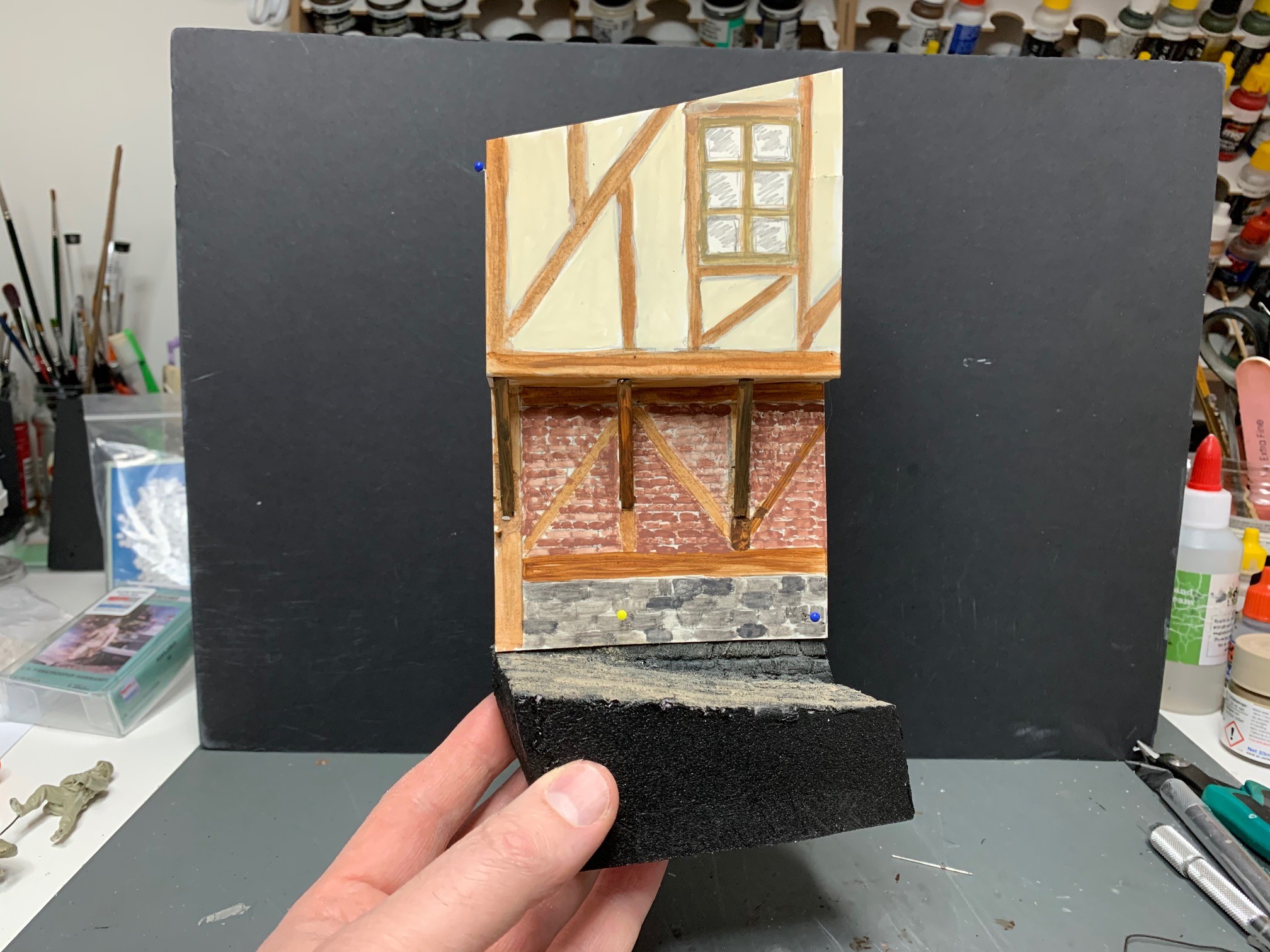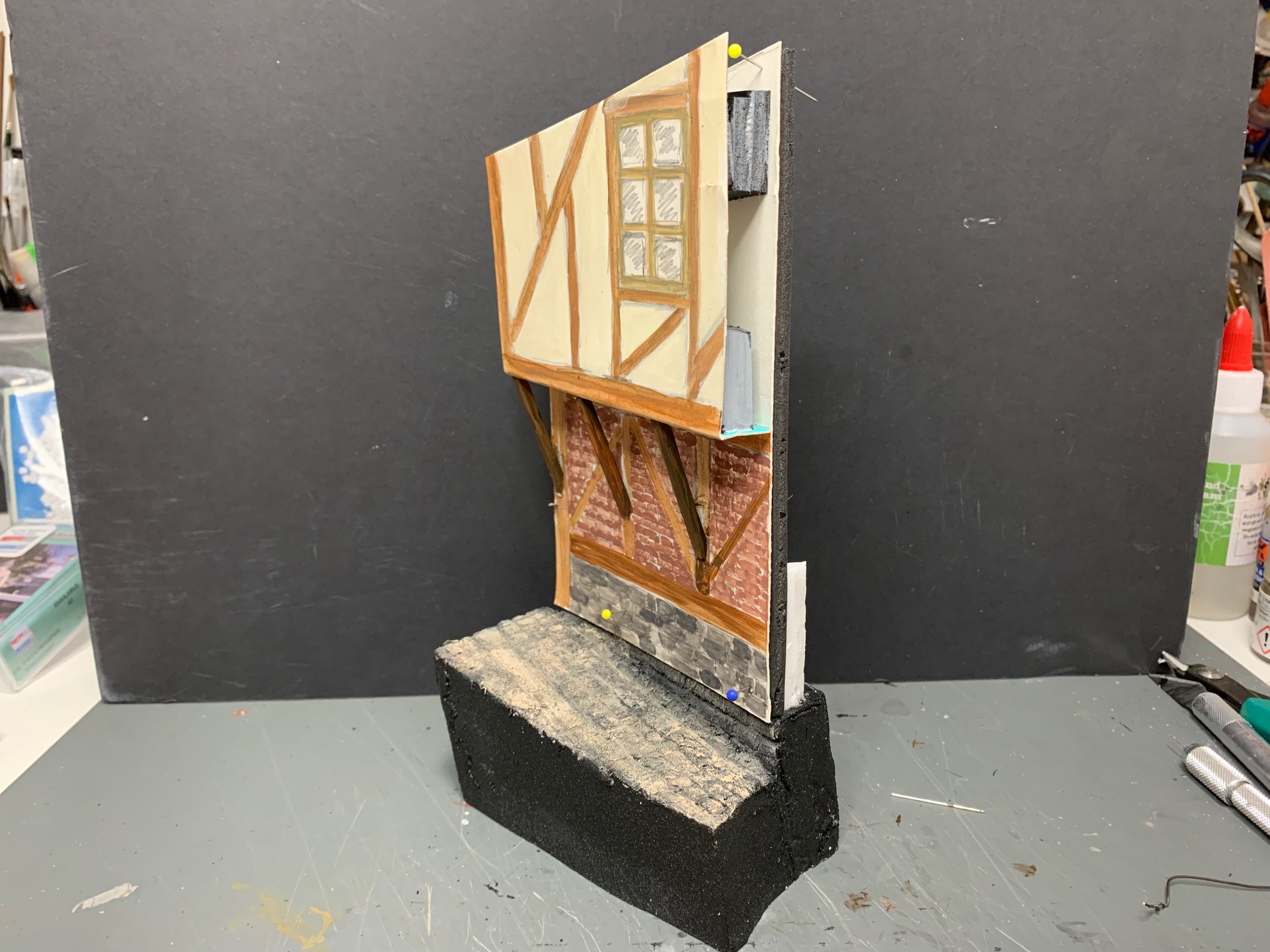 Making wooden beams etc out of styrofoam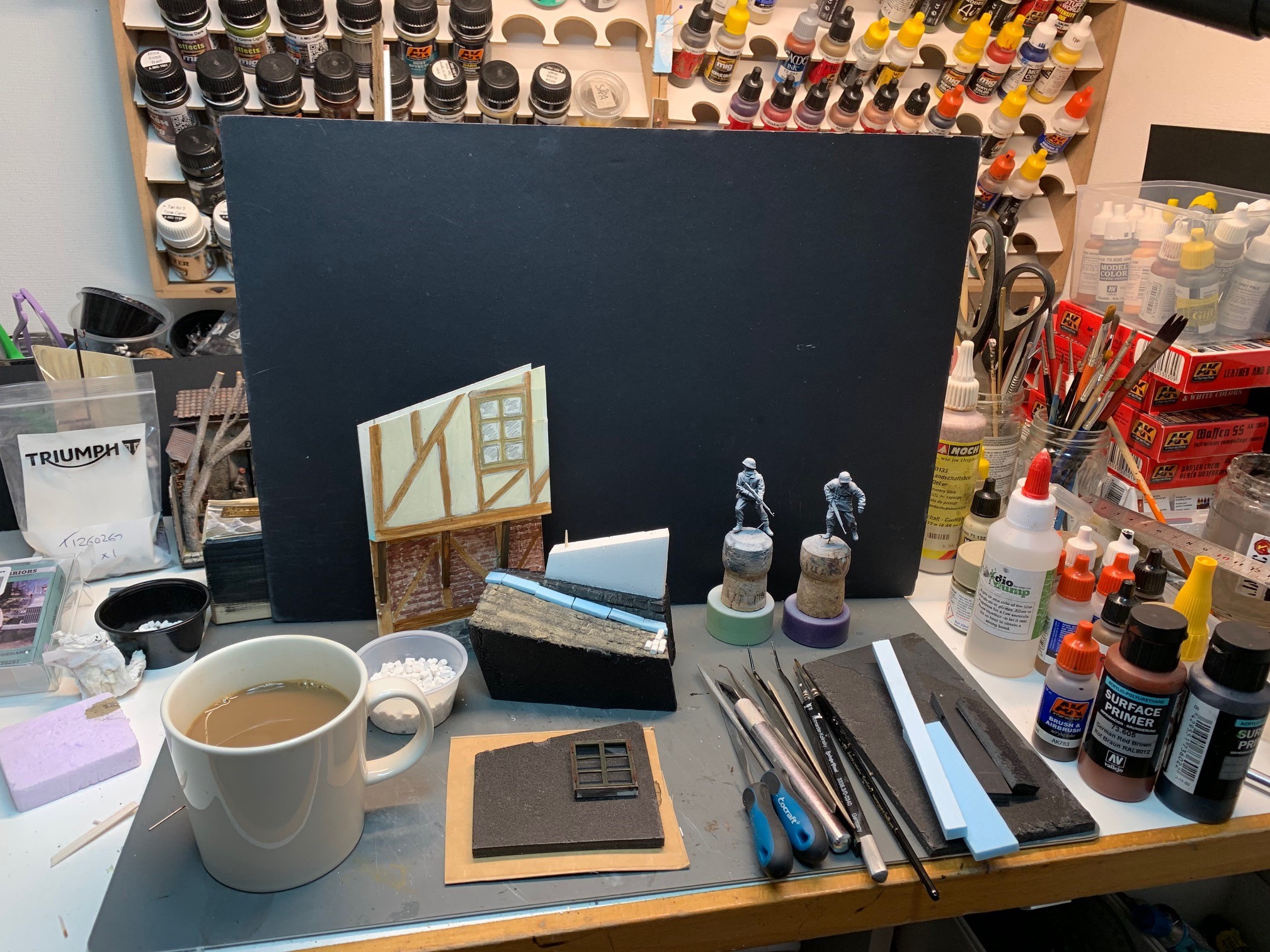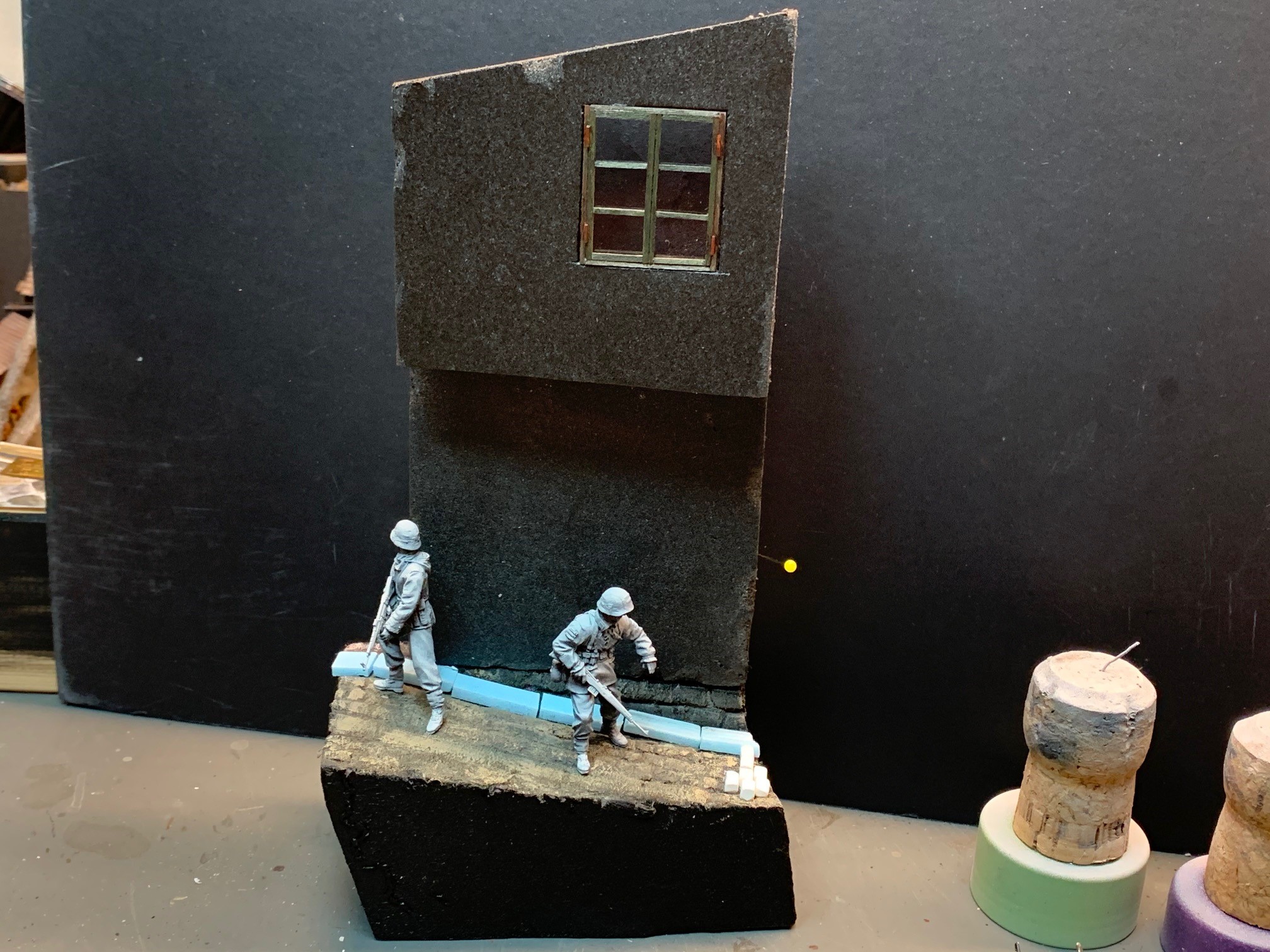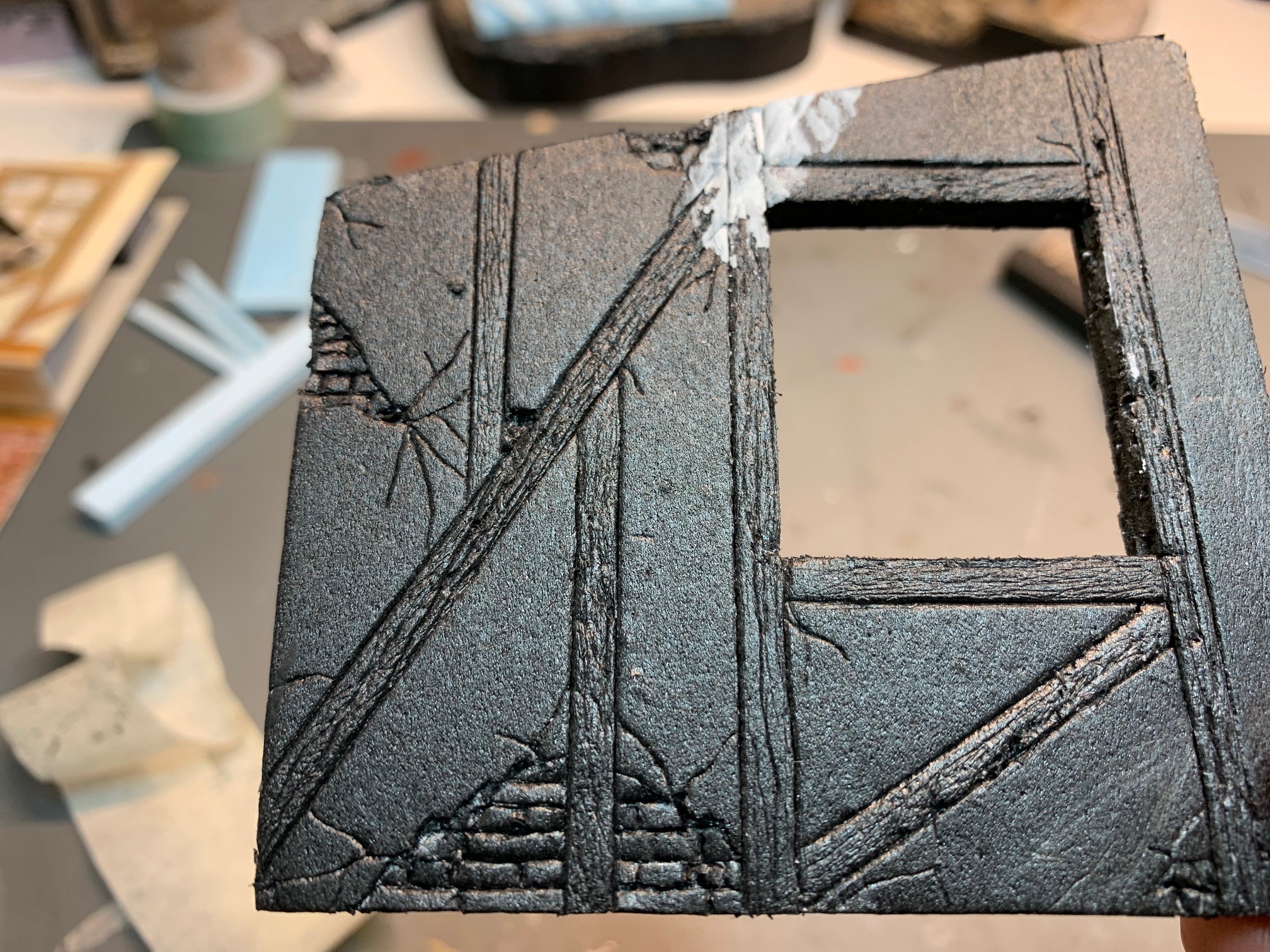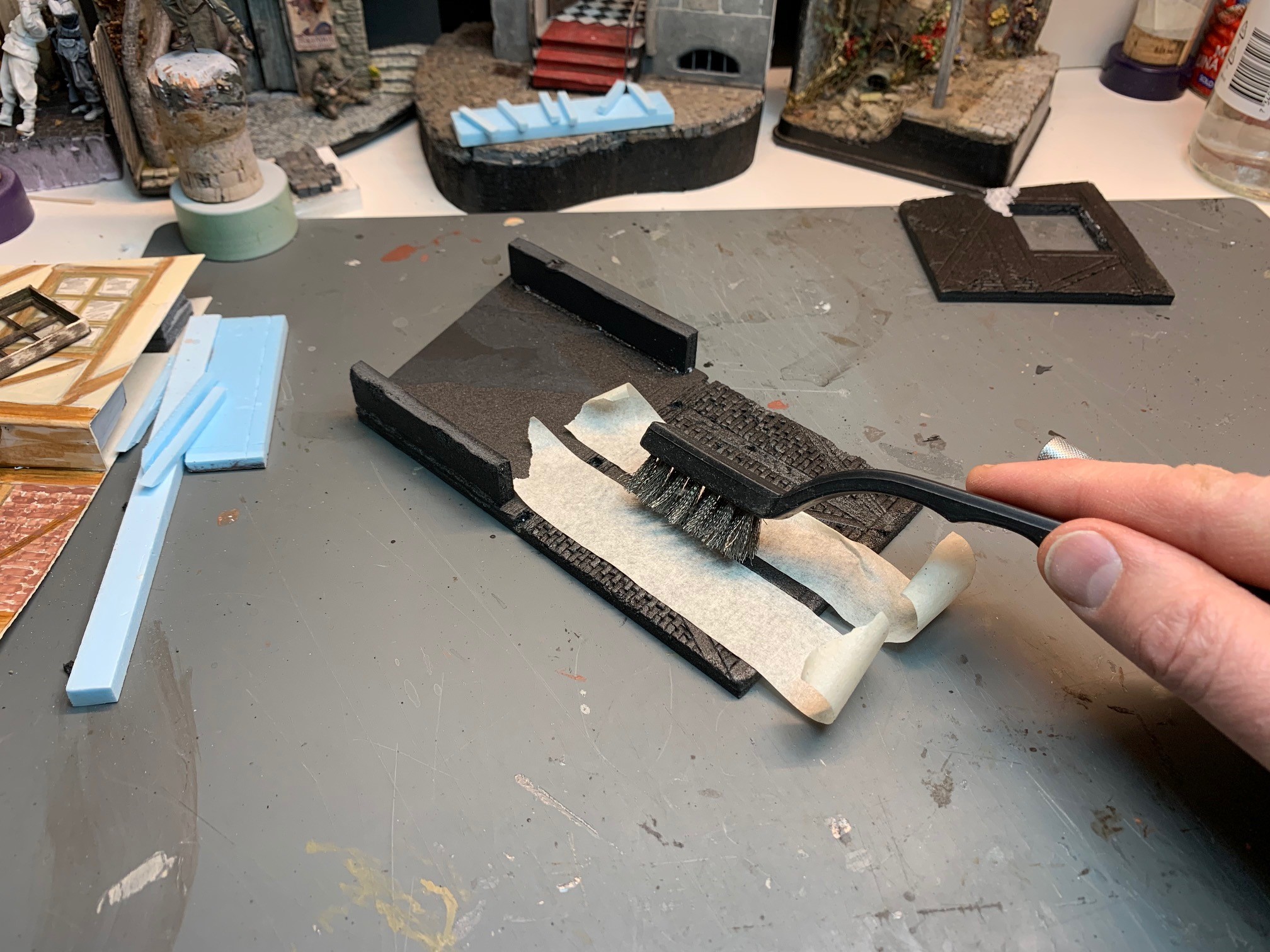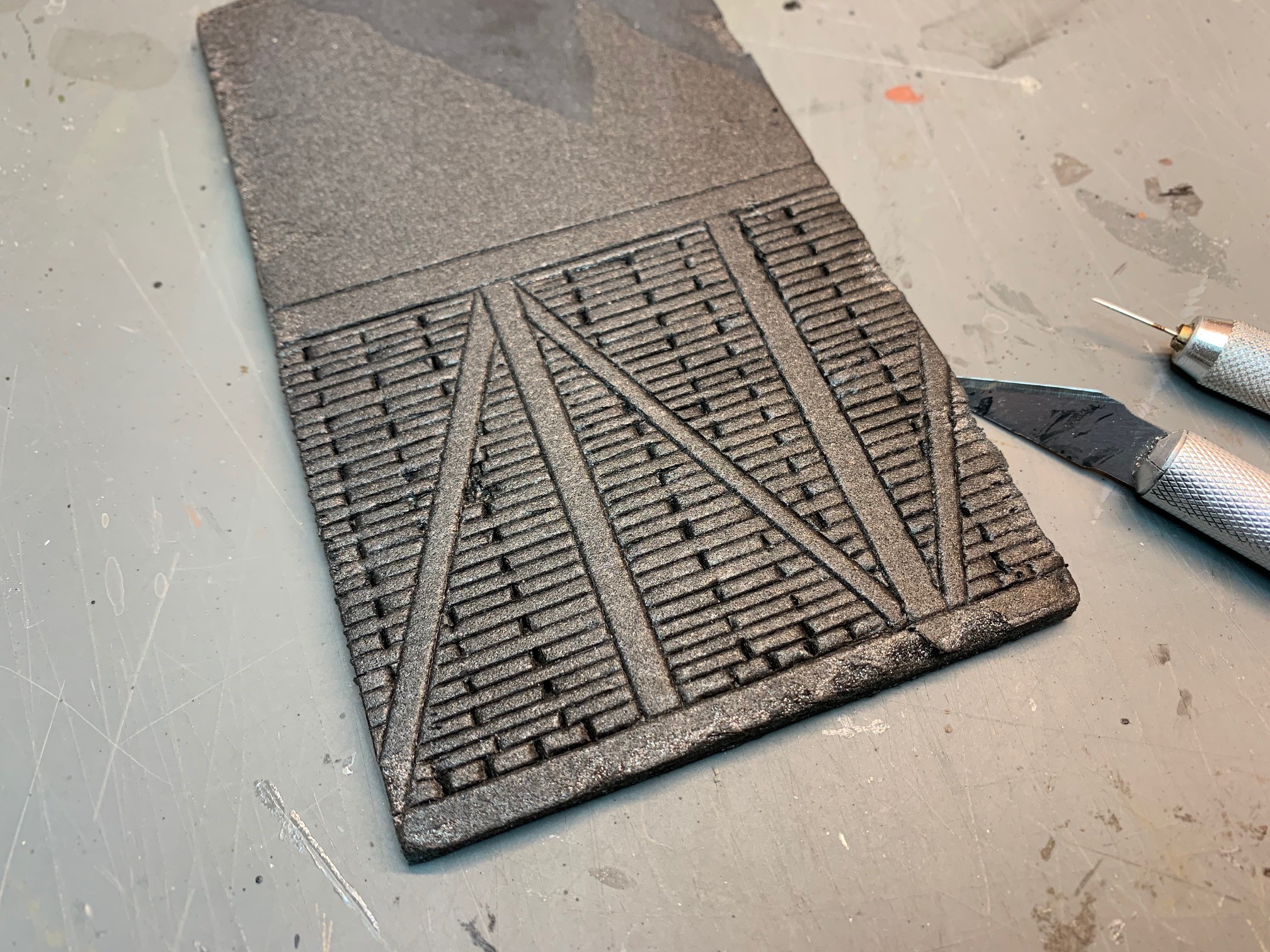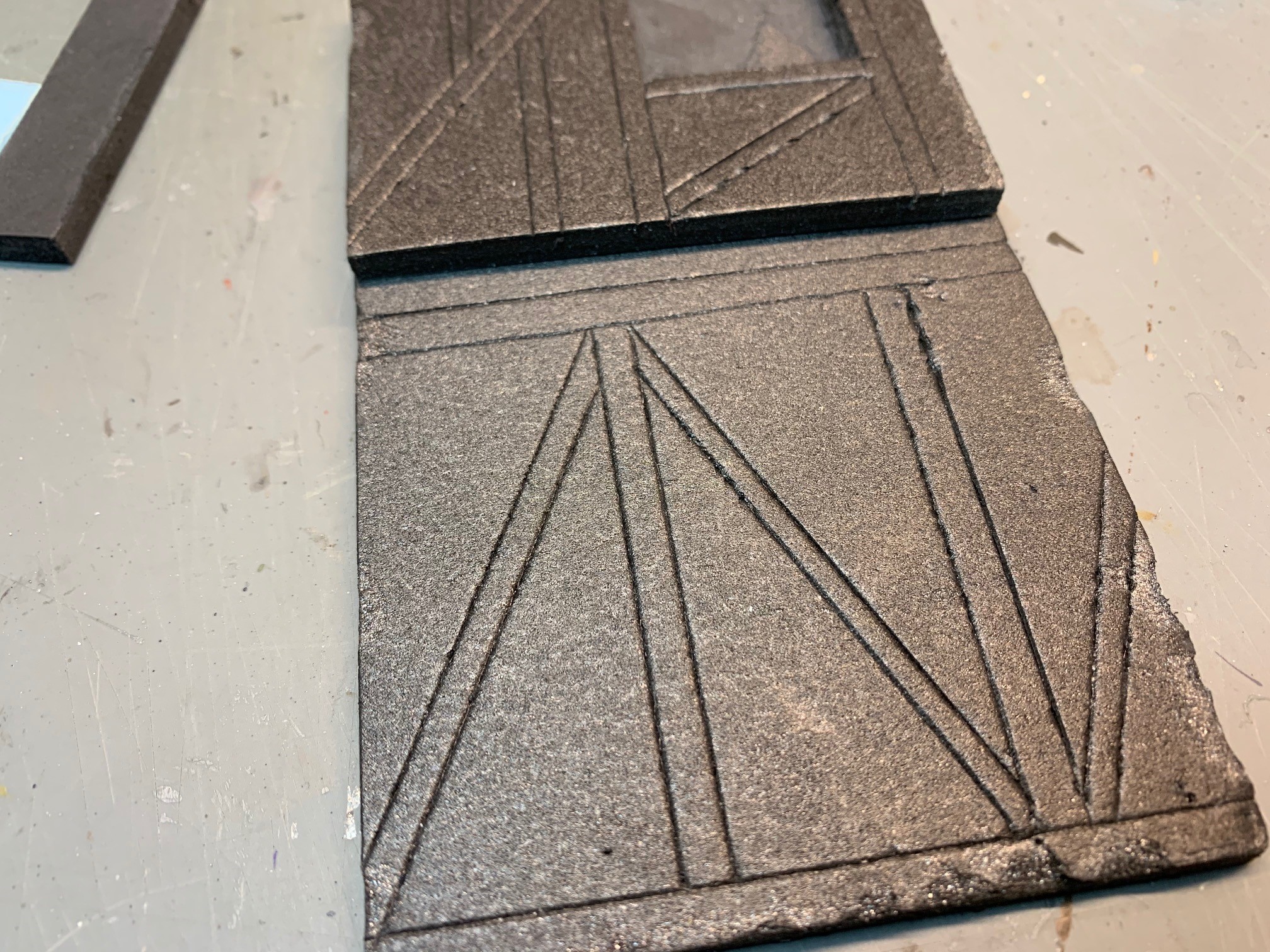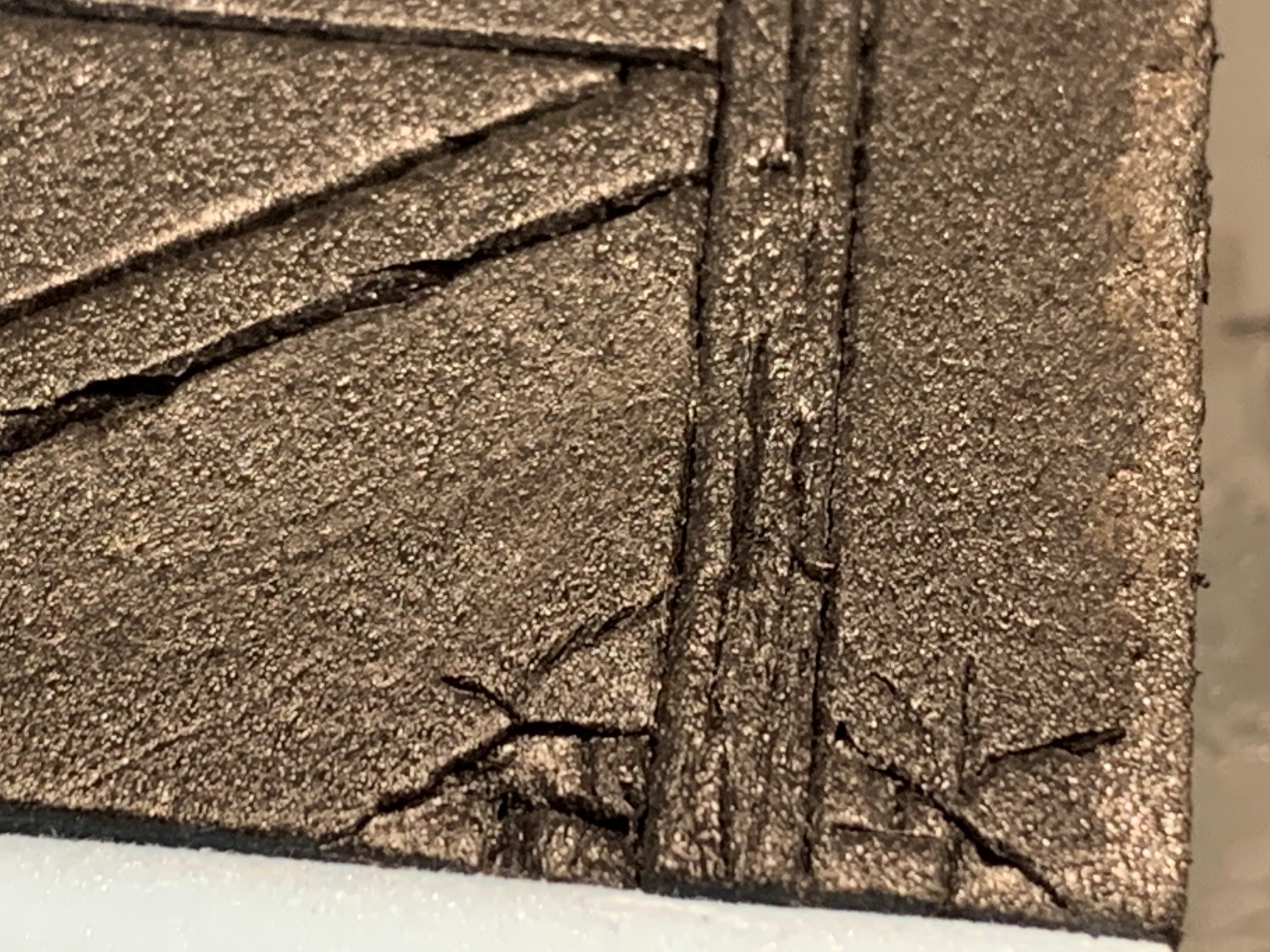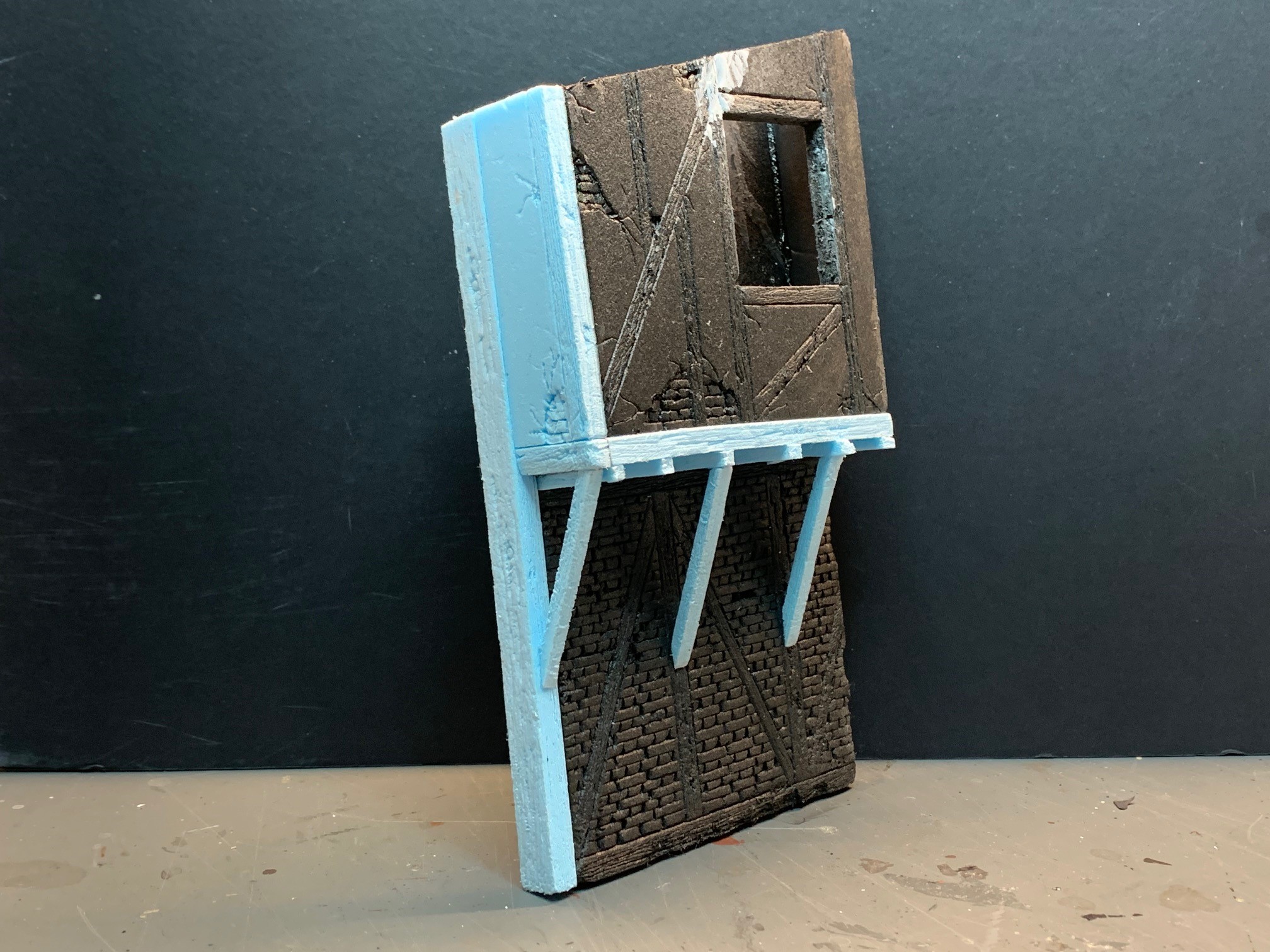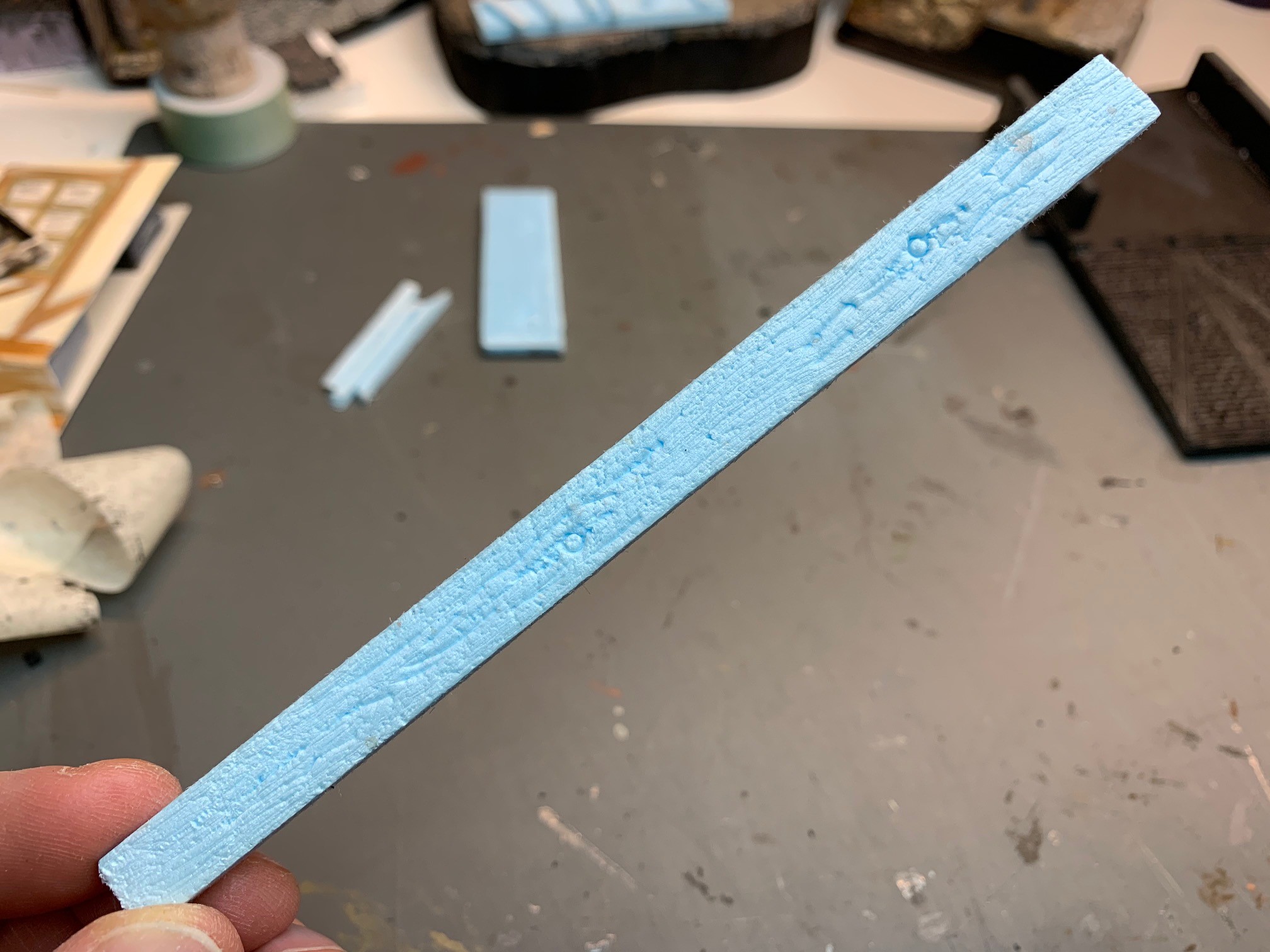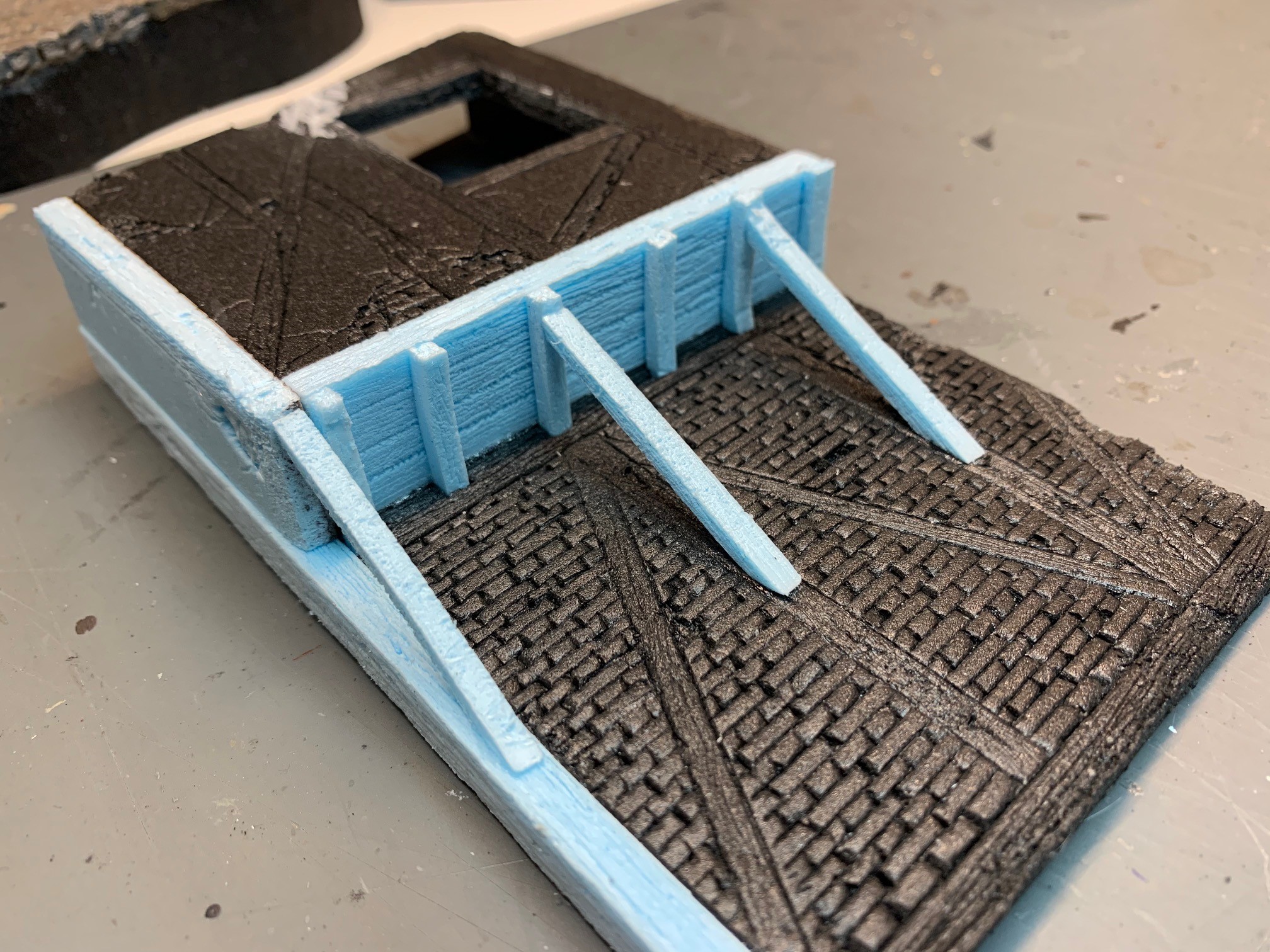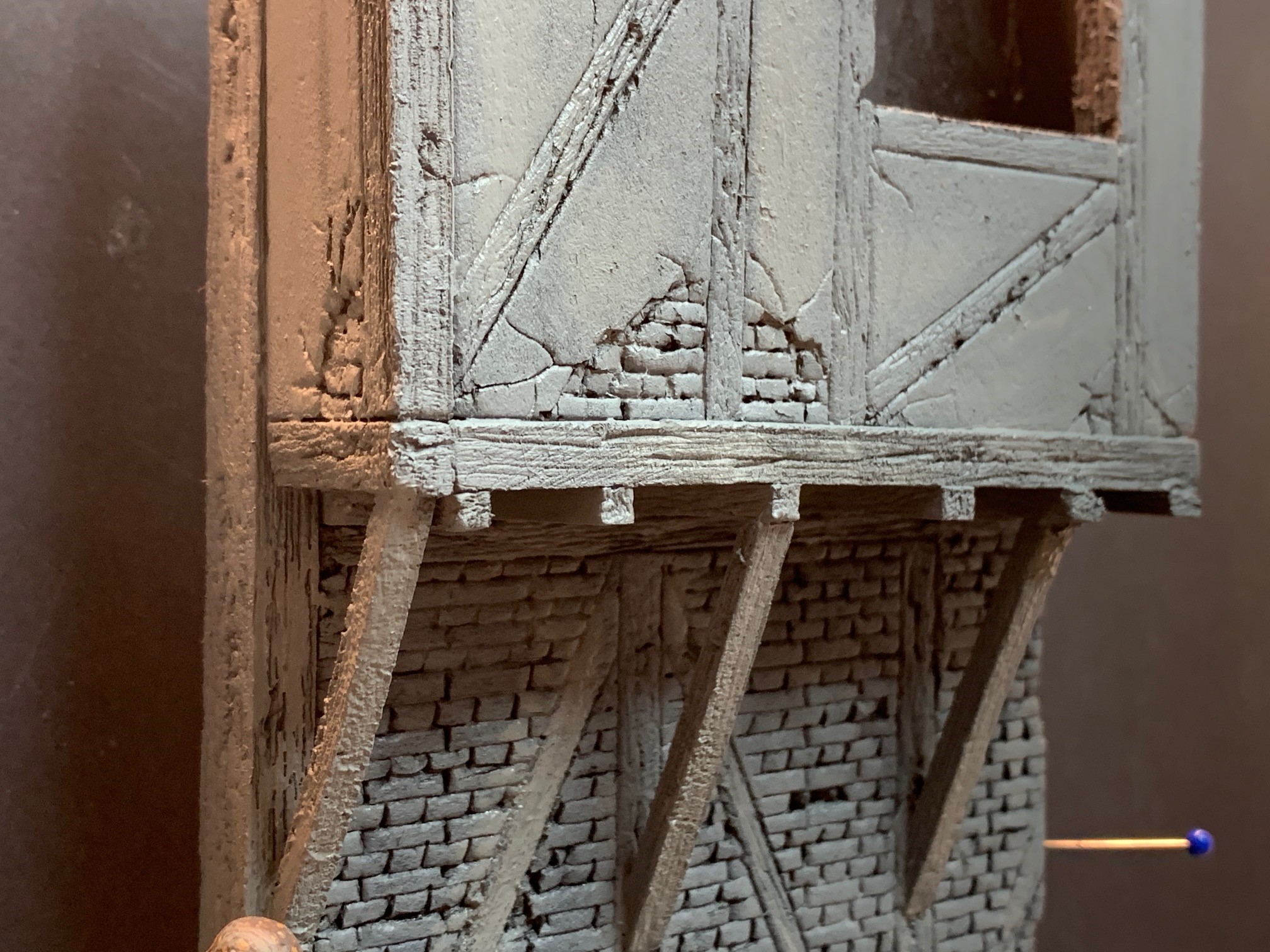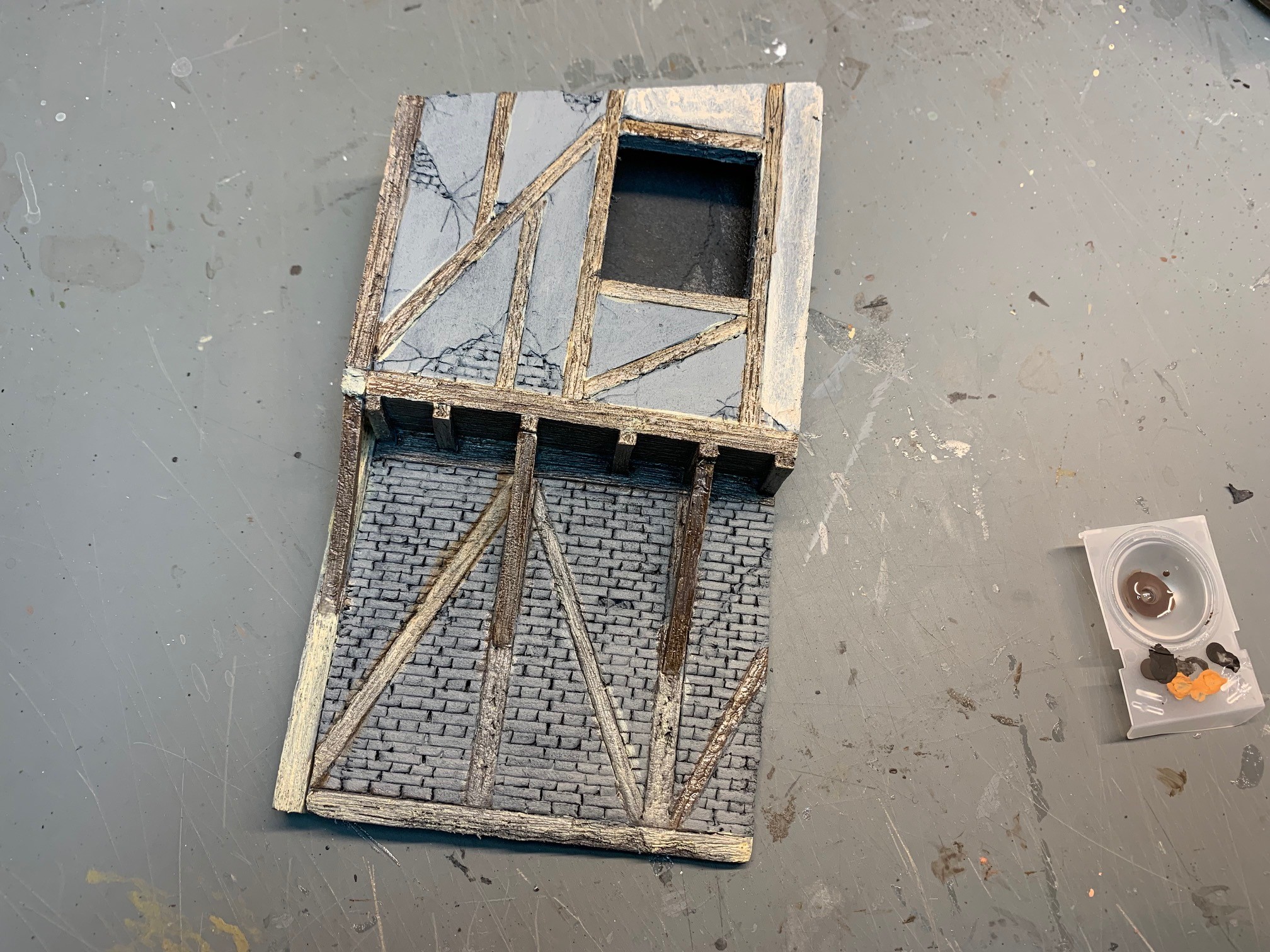 Making the windows out of balsa wood