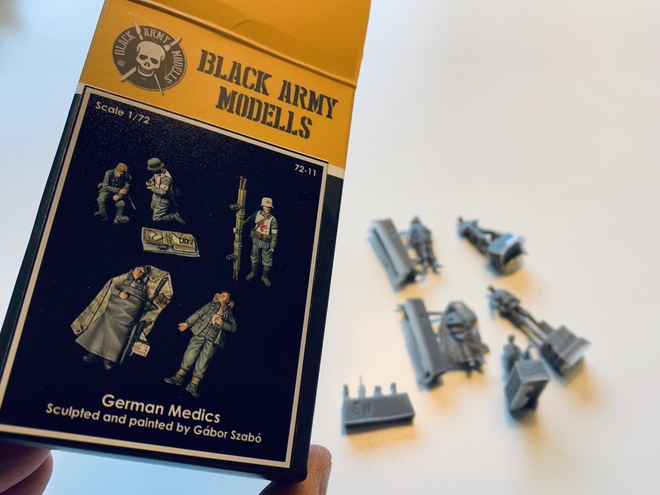 Figures in scale 1/72 made by Black Army Model's part number 72-11 "German Medics".
The kit contains 5 German soldiers during WW2. 2 medical personnel and 3 wounded soldiers. I think the quality is high to be in 1/72 scale and would highly recommend this kit. Really perfect for use in a diorama. I will definitely use these figures.
More info: https://www.blackarmymodells.com/
I bought the kit here: https://www.dersockelshop.de/figures-busts/german-medics-1-72_black-army-models_bma72-11.html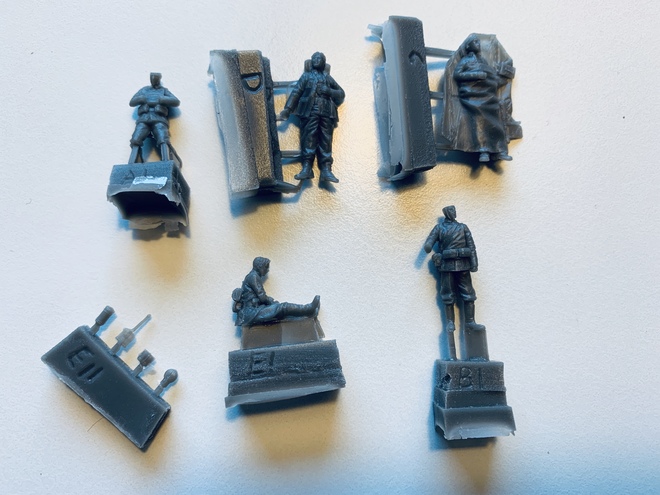 The figures are quite complete from the beginning. It doesn't take much work to put these together. As usual there is some flash that needs to be removed but with this type of plastic there is no major problem.